Concept Art: the elves architecture on "Spider Island"

Concept Art: different race's architecture traits (dwarfs – humans – cyclops – cave goblins – dragon warriors – elves)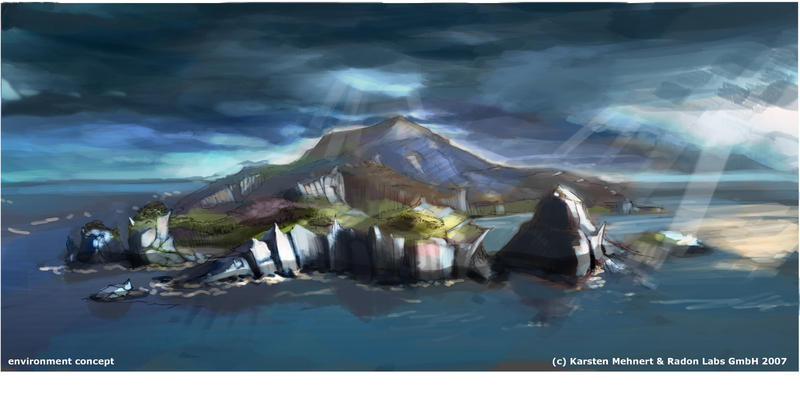 Concept Art: Spider Island
Level Texturing with applied Light Map and FX. – Murolosch throne room.
Level Lighting – Light Maps: Murolosch, main capital of the dwarfs – here you can see how the level looks like without textures, just with light sources placed all around different locations.
I did several of these test renderings before baking the final light maps. Later on, fx torches have been placed everywhere  the light map suggested it.
The idea was to use two kinds of opposing colored light sources, an orange one, and a turquoise.